Membership Information
Annual membership dues for the CHS are:
$15.00 for a single membership
$20.00 for a family membership
$125.00 for a lifetime membership
A membership form is available to print here also found on the last page of our Smoke Signal Newsletter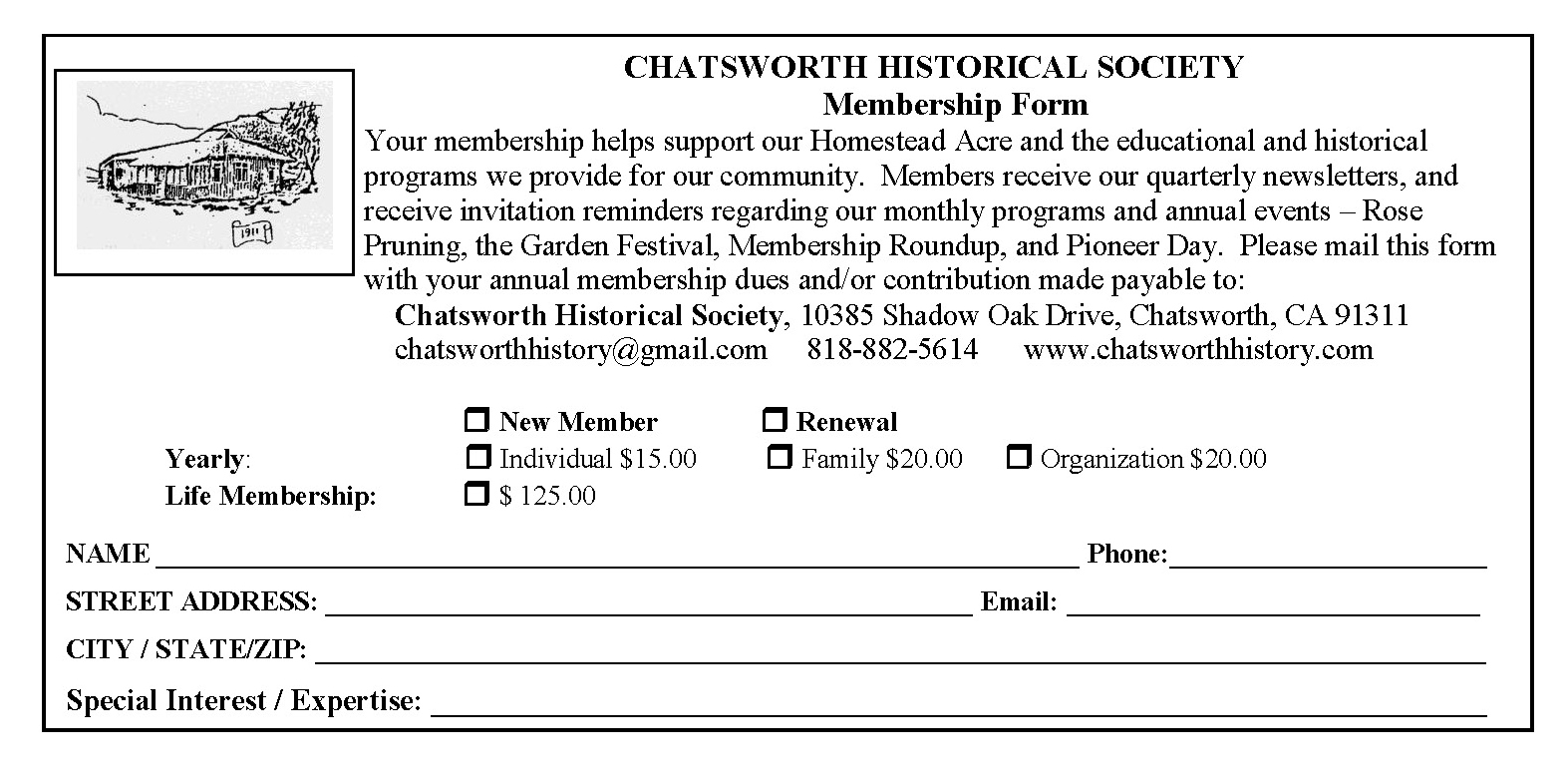 Smoke Signal Newsletters published 5 times per year are emailed to members. Be sure you include your email address.
To join, please mail or bring in your dues with the form to:
Chatsworth Historical Society
The Homestead Acre
10385 Shadow Oak Drive
Chatsworth, CA 91311
If you have any further questions, please feel free to contact us at chtasworthhistory@gmail.com or (818) 882-5614.