In additon to the research library, the Chatsworth Museum houses a variety of permanent and changing exhibitions. One of the many artifacts displayed at the CHS is the Chatsworth Centennial Quilt. It was made in 1988 to celebrate the 100th anniversary of Chatsworth. We welcome you to come to Homestead Acre and take advantage of our rich history.
Permanent Displays - Several of our Homestead and Early Pioneer Families are represented in our display cases. Personal photos, family artifacts and documents representing their involvement with the community.
They include: Johnson, Hill, Graves, Miranda, Iverson, Williams, Gray, and many more
.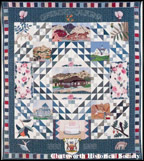 Chatsworth Centenial Quilt on display representing the community handcrafted by members of the community.
Click on quilt for enlarged view.
Native American Artifacts found here in Chatsworth
Collection of early photographs of Chatsworth
Minnie Hill Palmer Display Case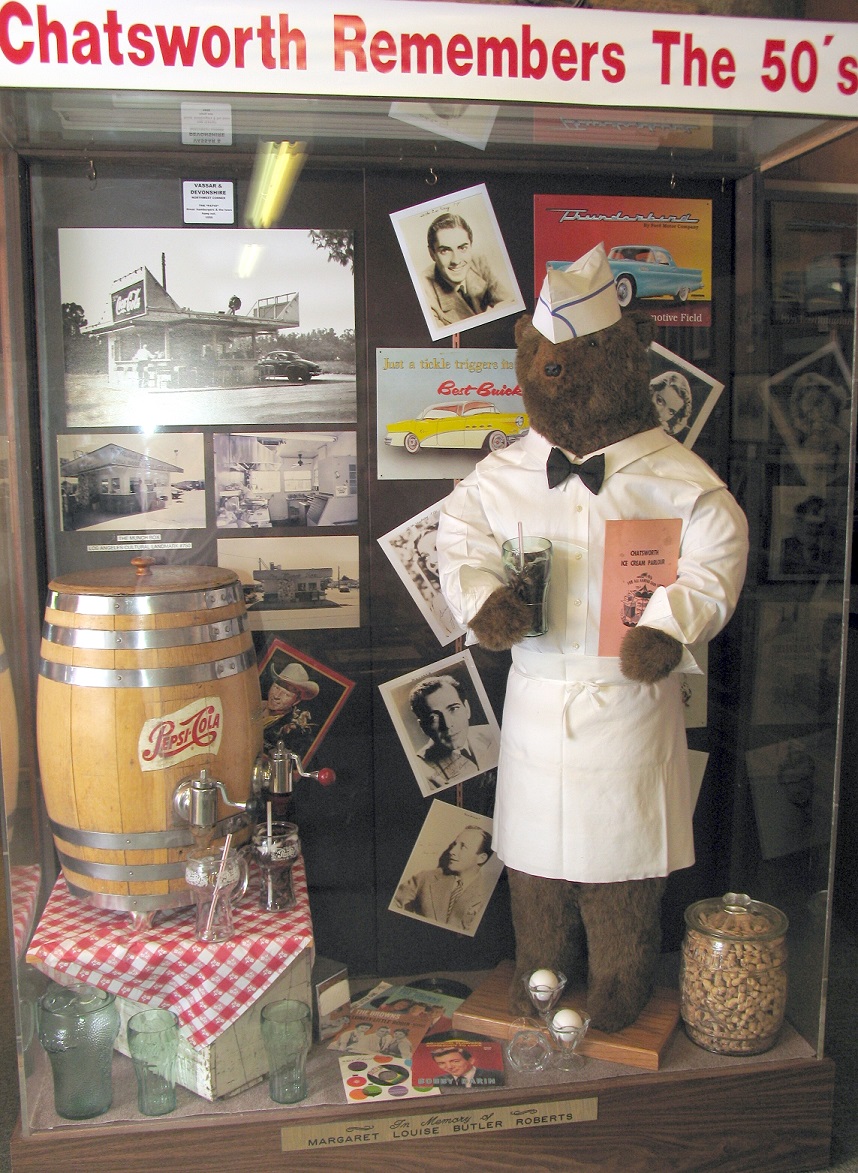 Visit our California Grizzly Bear to find out about our changing exhibitions.